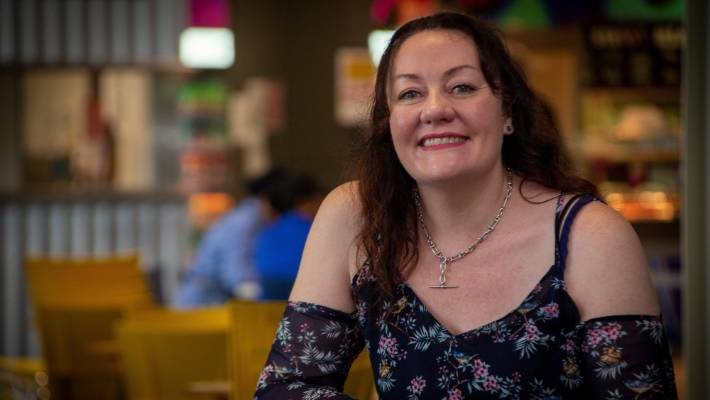 Massey University psychologist Kirsty Ross has some good tips on keeping children in good spirits during the lockdown.
Tips for parents to keep children in good spirits during coranavirus lockdown
08:26, Apr 07 2020 SUPPLIED
Children need reassurance and routine to help them cope with life under coroavirus lockdown, and parents need to be flexible and responsive to possible behaviour changes in their youngsters, a Massey University psychologist says.
Senior lecturer in clinical psychology Dr Kirsty Ross said as the novelty of life in family "bubbles" wore off and people's tolerance wore thin, signs of distress or discomfort could emerge.
Young people could respond differently in times of distress, she said.
"This varies by age and developmental stage, with younger children having more magical and imaginative thinking. Older children have more awareness and knowledge of the issues our communities are facing, which brings up a lot of emotions for them."
Children can show their distress and adjustment through different behaviours and emotions, like wanting more attention, becoming irritable, becoming more anxious, asking questions about the situation, or pretending nothing is different because it is too scary.
Ross said these responses were attempts to feel secure, gain a sense of control and manage emotions in a difficult situation.
"Pointing out that you have noticed a change, and asking more about it helps children know that in the midst of a crisis, there are adults paying attention to them, looking out for them, and keeping boundaries around them, which helps them feel more secure."
Validating children's emotions and empathising helps children feel understood and less alone, which helps reduce their distress. But this does not mean giving them free rein.
"However, some flexibility is also key, rather than rigidly sticking to how things have always been done. This is a situation none of us have found ourselves in before.
"You might have had clear limits on device use previously, so understanding that this needs to be loosened somewhat to enable children to stay connected to their friends, teachers and things that are meaningful to them will help your and their sanity."
It is vital to keep things consistent, including chores, routines and family rules.
Feeling a sense of control and retaining familiarity helps people gain a sense of direction.
Ross said in the midst of many choices being removed, having some choices, like what jersey to wear or the order of schoolwork, was still important.
She recommended keeping a connection with children and checking what they did online was appropriate.
"Young children don't need a lot of information, just the basics: 'There is a virus in our community that can make people really sick, so staying home keeps the virus from being able to move around and helps us stay well.'
"Give a piece of information, answer any questions and ask if there is anything else they need to know."
Lack of physical activity in kids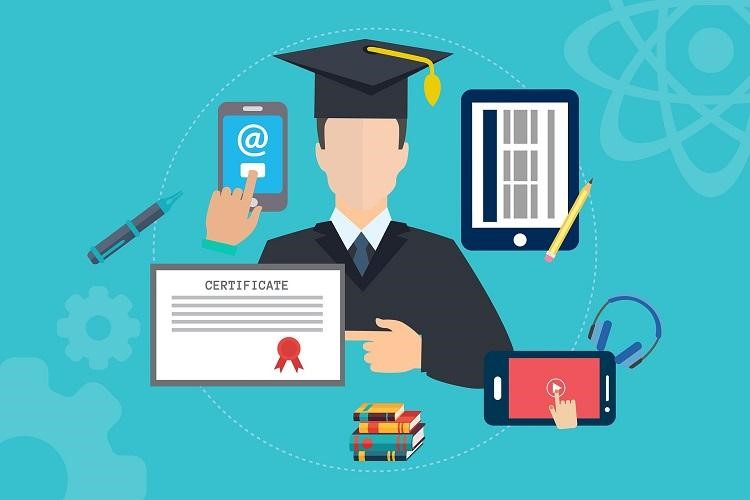 IMAGE FOR EPRESENTATION/PIXABAY
Lack of physical activity in kids biggest worry for parents amid lockdown
EDUCATION FRIDAY, MAY 15, 2020 – 16:47
Megha Kaveri Follow @meghakaveri
Lifology, a career guidance platform, conducted the survey among over 38,000 parents across 14 states to know their concerns around the closure of schools due to COVID-19.
While schools across the country are yet to take a call on when to resume classes, the major worry for parents raising children aged between five and 19 seems to be the lack of physical activity in them.
A survey conducted by Lifology, a career guidance platform, involving over 38,000 parents across 14 states in India has come out with interesting insights about the major worries of parents raising children across age groups and the degree of their reliance on e-learning platforms to bridge the gap over loss of school-time. "The survey was done with the objective of discovering the attitudes of parents in a COVID-19 affected world," the report stated, adding that the aim was to find out what concerns the parents have around their children's education which has now been disrupted due to the COVID-19 pandemic.
The overall conclusion of the survey is that the parents of older kids, aged between 16-19 years, feel the pinch of the COVID-19 related lockdown more than the parents of younger children. It also mentions that e-learning platforms reassure parents in the absence of proper school-time for their children.
'Lack of physical activity a major concern'
On surveying over 38,000 parents in India, 27% of the parents have said that their children are not getting their daily dose of physical activity in the form of playing, running around etc. during the lockdown. The second major worry that parents share is the lack of interesting activities to keep their children occupied during the lockdown period.
Only 14% of the parents stated that they were worried about the suspension of classes in schools and lack of tuition.
Of those who had mentioned that they worry over lack of physical activity of their children, 29% of the parents have stated that they rely on e-learning platforms to make up for the time lost due to closed schools.
Shift in e-learning platforms according to age of kids
The survey also observed a shift in the dependence on e-learning apps between age groups. While the parents raising children aged between 11 and 15 years focus on platforms that help in conceptual learning like Byjus, parents of older children rely on apps that help them prepare for university entrance exams. These children also use extra-skilling platforms like Udemy (23% of the parents with children aged between 16 and 19 rely on this app), more than Khan Academy and Byjus.
Among the parents raising children aged between 16-19 years who rely on e-learning platforms, 46% seek to know what career suits their children and 42% of the parents are willing to hire a coach to help their children choose an appropriate career option.
Dr Marilyn Maze, who is part of the research team that undertook the survey, states, "Along with basic infrastructure, India and all developing nations should focus on long terms effects of the COVID crisis in the education field. Nature of education, time spent online, digital learning are all going to have a paradigm shift."