Audit Management Software for Risk Assessment
In our endeavour to enhance safety awareness as well as streamline the resolution of safety issues in educational institutions, retail and corporate environments we have developed an safety audit software.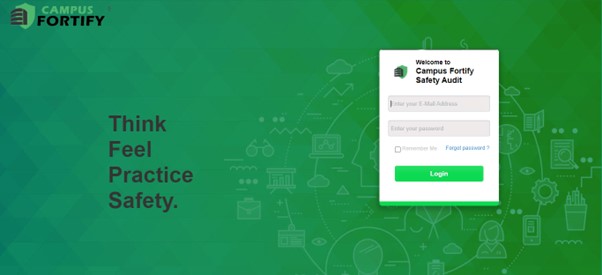 Campus Fortify Safety Audit tool is a much-required audit software to streamline safety audits & inspections and helps in the resolution of identified hazards to be conducted in a planned and timely fashion.
Audit reports as generally delivered to the Auditee in the form of documents i.e., hard copies or soft copies in pdf or excel formats. These formats do not ease the task of dealing or monitoring identified risks in the audit.
The Safety Audit tool has features built in for efficient & productive Audits to be conducted with evidence capture and ability to generate reports and real time updation of tasks and rectifications.
The systemic evaluations help to assess the state of the management system and the subsequent findings and recommendations provide direction on how to improve the safety quotient of your organisation.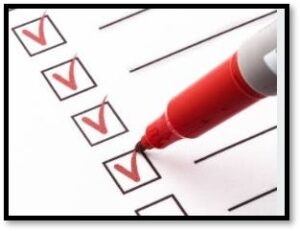 Customised Checklist
– Ability to customise checklists or create completely new checklist.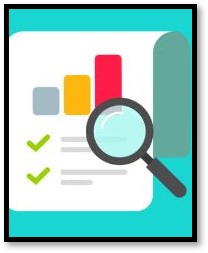 Automated Reports
– User friendly, real time reports to plan and monitor progress of rectifications.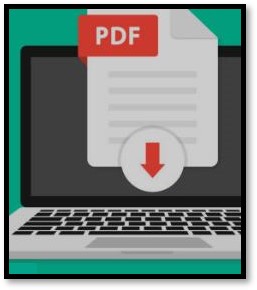 Downloadable Reports
– Reports can be downloaded by Auditee, management or by staff for tasks assigned to them.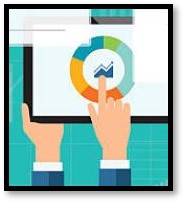 Monitor Risks
– Risks can be monitored by both risk category and overdue timelines.
Why choose Campus Fortify Safety Audit Tool?
Campus Fortify Safety Audit supports all types of safety audits both internal as well as external, both risk based as well as customised checklist based. It ensures the availability of findings of the safety audit to all concerned online and also permits regular updation of tasks with supporting evidence of risk rectification of identified hazards.
Our Cloud hosted application can be assessed anywhere using internet over. It is built using a highly secure platform, that is sustainable, expansive, and safeguarded. We make our application available to you anytime, anywhere. In short, we ensure a robust safety audit tool at your fingertips!
There's nothing more important than safety in your organisation. Productivity, efficiency, and profitability all come as a result of a safe workspace. But safety does not happen on its own. It happens when each and every stakeholder contributes to implement safety procedures and guidelines. This safety audit tool can help ensure you remain compliant while keeping your stakeholders safe at work.

Fundamentals of Safety at Educational Institutions
Within the ecosystem of Educational Institutions there are various aspects that have to be covered to ensure a safe environment for its residents. We have a methodical and systematic approach, developed and implemented by experts to assess threats which follow the Fundamentals of Safety Approach at Educational Institutions for risk assessment. Our Services are based on reviewing the existing Safety practices in tandem with the below  Fundamentals of Safety.
Stakeholder Engagement
Health & Hygiene Management
Infrastructure Management
Transport Management
Human Resource Management
Child Safety & Protection Policy
External Events Process Management
Emergency Preparedness & Disaster Management

Safety Certification & Training
Training by Campus Fortify
Our endeavour is to create a paradigm shift in the way that Safety is viewed in the current day and age. Other than the various inspections we conduct to streamline the safety and security of the campus we also strive to inculcate a culture change as our tagline indicates of Thinking, Feeling & Practicing safety on a day in day out basis.
We conduct trainings to ensure that every stakeholder is made aware of risks, threats & the manner in which it needs to be tackled.
Below are some trainings we conduct amongst others:
Safety Awareness Module
Emergency Preparedness & Disaster Management Module
Behavioral best Practices for Drivers & Bus maids.
Certification
Campus Fortify is driving an initiative of educational institutions being certified as Safe Zones for the children in their care.
Currently there are basic infrastructure related norms for the construction of an Educational Institute as per regulations from National Building Code (NBC) and as per requirements from various boards like CBSE, ICSE etc. For Pre Schools however since it is an unorganized sector there are no existing norms in place other than recommendations from NCPCR and some other organizations.
There are Educational Institutions and parent bodies today agitating for some regulation to ensure safety in the campuses and petitions have been sent to government representatives to create regulations and raise awareness and support for the same.
Campus Fortify has recognized these lacunae in the system and are focusing all efforts in filling this gap of creating a mindset change for building a Safety culture for educational institutions.
We devised a systematic approach based on the Fundamentals of Safety, of inspecting the premises, identifying threats, suggesting solutions, enhancing strengths to eliminate risks to the organisation & stakeholders. The certification is conducted by a 3rd party independent organisation of international repute in the Safety certification business. By doing so we ensure that the certification is not compromised and lends further credibility to the organisations effort and vision of managing a Safe School or Zone.

ISO21001:2108 (EOMS)
NABET – National Accreditation Board for Education and Training is a constituent Board of Quality Council of India.
National Accreditation Board for Education and Training (NABET) in recent years has enlarged its scope of activities and is trying to match its progress with Slogan of QCI i.e.  "Creating an Eco System for Quality".
NABET is offering accreditation program for Quality School Governance in the Country, with a view to provide framework for the effective management and delivery of the holistic education program aimed at overall development of students.
ISO 21001 focuses on the specific interaction between an educational organization, the learner, customers and other relevant interested parties. It is a stand-alone management system standard, based on ISO 9001 (without being a sector application), and aligned with other ISO management system standards through the application of the High Level Structure. ISO 21001 provides a common management tool for organizations providing educational products and services capable of meeting learner and other customer requirements and needs. It aims to enhance satisfaction of learners, other customers, and personnel through the effective application of its EOMS, including processes for improvement of the system.
This International standard helps educational institutions in aligning their educational vision, mission, objectives and action plans.
At Campus Fortify we are certified internal auditors for ISO21001:2018.

Standard Operating Procedures (SOPS)
To build a positive school culture it is very critical that the organization have a written protocol for all its functions or at the very least the critical functions.  Standard Operating Procedures (SOP's) are step by step instructions that act as a guideline for employees to execute their functions.
We help the institution create SOP's to align the team to work in planned manner.  Our expertise extends to creation of Standard Operating Procedures for various departments in an educational institution. We help align the processes to suit the requirements of the institution. The departments we can help support is the Purchase, IT, Projects etc

WHY CAMPUS FORTIFY?
Campus Fortify adds value to your institution by:
Reviewing the existing policies and procedures on a periodic basis and if required, changes are made to the policies and procedures as per prevailing situation
Conducting periodic assessment of the infrastructure and processes by Campus Fortify, who work as an extension of your organisation, this ensures neutrality to the assessment.
These assessments also help to identify gaps that could develop over a period of time and might not be covered by existing protocols.
On analysis of the assessments, one is also able to identify training requirements for stakeholders involved in day to day activities.
Our assessments are conducted on our 8 fundamentals of safety and we provide management with analysis as to strengths & weakness by fundamental.
We interact with the school team periodically to track progress on rectification of identified risk & escalate delays to management to ensure timely closure of threats to the organisation.
Since the engagement is for 3 year tenure, the positive increase in Safety Awareness and the culture change around safety becomes evident over year on year assessments.
What we conduct is a comprehensive exercise to weed out any threats to the organisation, to strengthen existing processes and to train all stakeholders on a periodic basis as well as to create safety awareness.